I have been trying to learn more about my carpet python. (she is a pet, not a future breeding animal. I researched her care but nothing else at the time, I've had her for about a year)
She is an Ocelot sib "eyelash" line female.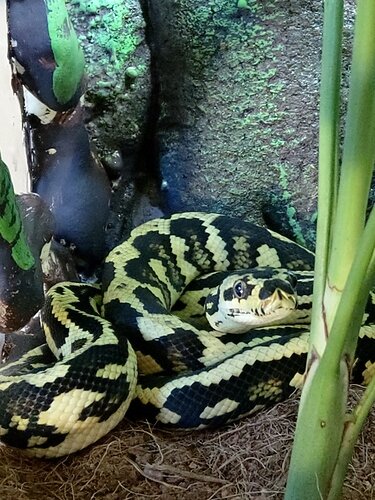 I'm not sure what being a "sib" means. All I am finding about Ocelot is that it is a 2 gene cross. ?? Jungle Jag?? I'm pretty sure the "eyelash line" is referring to the adorable markings above Minerva's eyes that look like long eyelashes. If anyone can clarify the information I would be grateful. I feel pretty ignorant about Minerva just now.