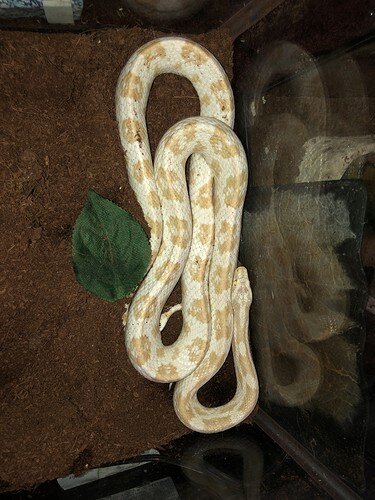 Male snow (blizzard)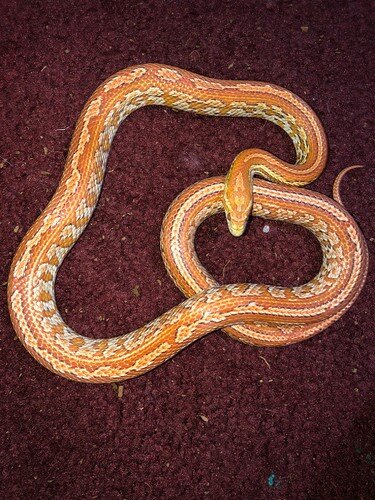 Female teserra ultramel het diffused/anery ( Marmalade)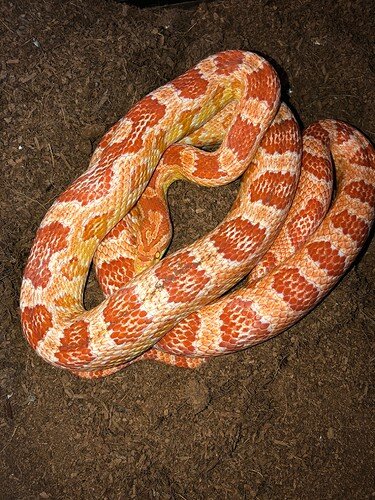 Female Albino (margarita)
( snow and albino locked this morning)
Your corns. They're mine now. They come home with me.
Congrats on the lock! Hope you get a nice big healthy clutch
Cool! My female hasn't even had her first shed of the year yet and isn't interested in breeding. Hopefully soon though! Is your snow a picky eater? He looks so thin.
I honestly have no idea why he is thin, he eats more than any of the others, and even eats during breeding season! I will keep you guys posted on eggs and baby's coming up shortly! cant wait!
I just had to write back on this forum, because unfortunately, my snow corn blizzy passed away yesterday. I am very confused at what happened because all of my other snakes are completely fine and were treated the same.
Aw, I'm sorry to hear that. Maybe he just had something wrong with him?
I would recommend a necropsy with a histopath just in case there was something wrong with him. How old was he exactly? Sometimes when snakes are nearing the end of their years they visibly lose muscle mass even if they eat a lot, which is why I ask. Sorry for your loss.
I have no idea how old he was, he was already an adult when I bought him.