Was it sold as a VPI pastel? If so I would agree with that ID. However, it is not a scaleless head. No scales are missing on its head at all.
What a cutie! I love ax snakes, especially those with nice color like yours.
Like the post above me, I agree on the ID on VPI pastel. Scaleless head snakes have scales missing anywhere on the head, though most tend to present with a patch between the eyes with some pretty pronounced blushing on the headstamp. I'll include a photo of a SH snake so you can see what they look like!
If you're wondering how we can ID your baby as a VPI pastel, VPI produces the silver/grey colorations. Pastel causes a brightening of the color overall, as well as blushing on the headstamp and dorsal pattern, which is present. Almost all pastels also have green eyes, and from what I can tell it looks like your animal has green/grey eyes, which is a great indicator of pastel.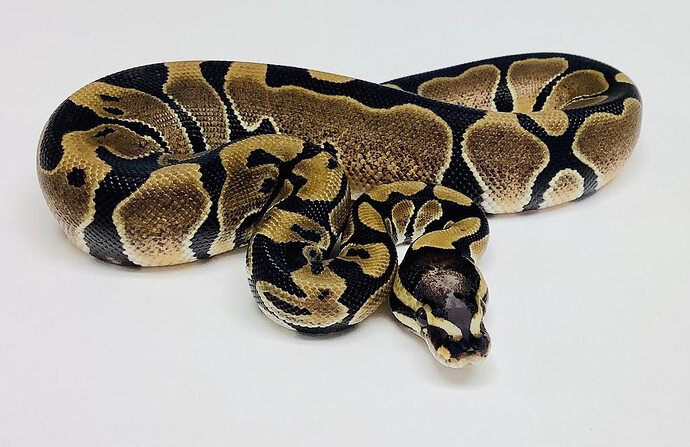 It looks like the snake may have had a bad shed. Sometimes if conditions aren't right the snake will shed some scales, but not others, which creates that patchy look.
Her last shed came off all in one piece