A, B, C, D, and G all have Cypress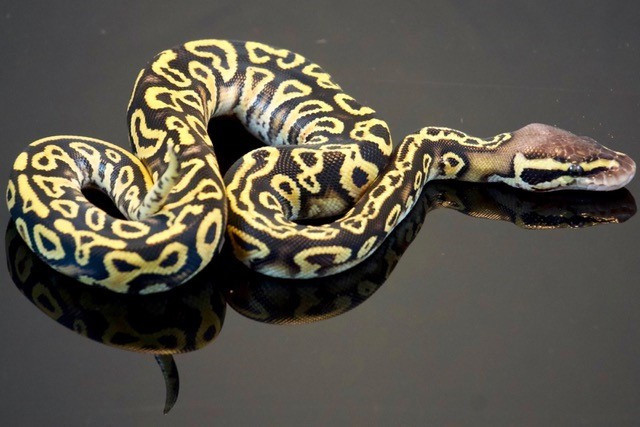 The bottom one is freaking amazing looking Travis!


He has changed a lot since his ontogenetic phase hit him, a lot paler and more blushed out. I will try and grab a pic of him tonight
Would love to see it. What's the ingredients in that guy again? Feel like I need to try and make one lol!
BlkPastel Cypress Woma
Might be able to help you there LOL
Only thing I'm missing lol
What combo is this guy? I love the crazy pattern on them!
I originally had him labeled as Cypress Pastel YB but the guy that picked him up from me sent me a more recent pic and I am now thinking he may have OD in him as well
Here is that current pic for you. I did not break out the light tent and everything because the basement is kind of a disaster right now so this is just with my phone, but you can see he has changed a fair bit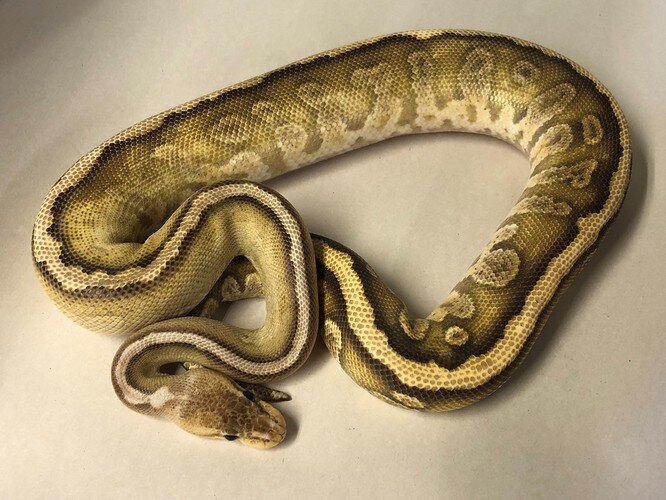 Super nice love it! All my pictures are using my phone lol
I really like that one too. It's colors are perfect

Yeah, he was my holdback from that clutch
What are the ingredients in that guy? Pastel cypress butter something maybe het red ax?