Congratulations @spottedbull! That is a huge accomplishment! Definitely an awesome thing

.
Congratulations. I am working on it, hopefully soon.
Congratulations! You add so much heart to the community here.
Well I have to say God bless you sir! How wonderful for you! I thoroughly enjoy interacting with you here!
Happy critter trails!!!





???
Hey @spottedbull! Are you going to take a break now? Hope not!


Oh absolutely NOT! Maybe they will come up with one called Obsessed for like 3 years!
No seriously, I love this site. I learn something every single time I come on here. Hopefully I add a little something occasionally, as well.
I too love it here. There is a wealth of information to be had here and so many wonderful people, you included! And yes you add a bright spot always!



I know I'm bumping this conversation, but does 365 consecutive days mean EVERY single day? If so, WWOOWW.
Yeah it means every single day lol

So that would include Sundays? and Saturdays?
Man!! That's a lot of time!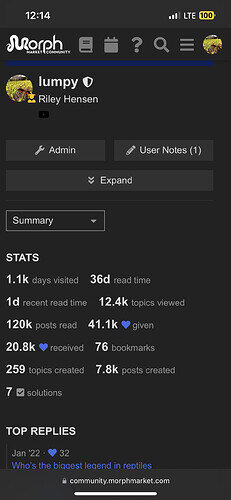 @crestie-lover lol here's my current stats



OMG! That is a crazy amount of stats. Look at mine and wow what a difference

On the other hand, I've only been here over a month