So I was holding Anise last night.
My bother asks if he can hold her and I let him.
I decide to take a picture of her with my phone and, I caught it!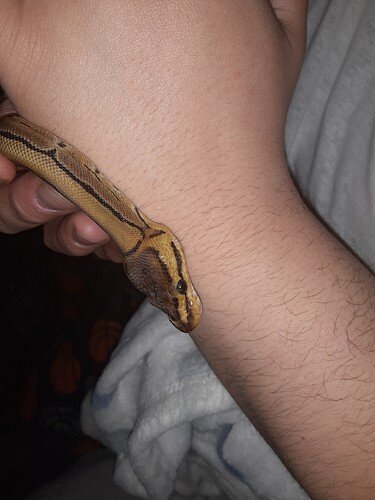 I dont know if you guys can see it as well as I can but, Anise has a rainbow sheen!
So I have to ask; can they get one or is my camera just playing tricks with me?