Found this 2y/o BEL moj/les on craigslist.
Does she look healthy?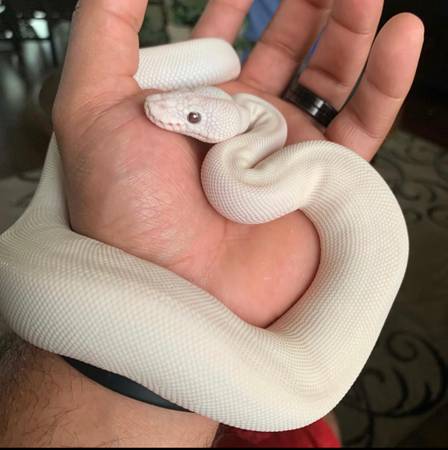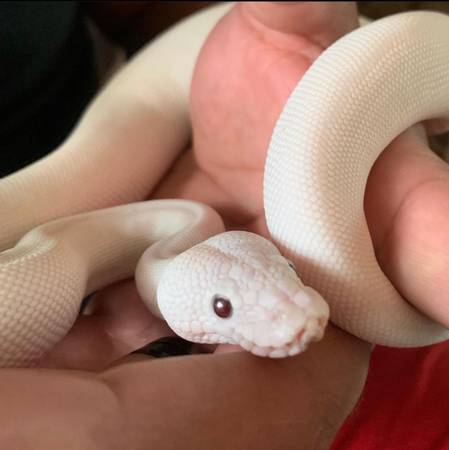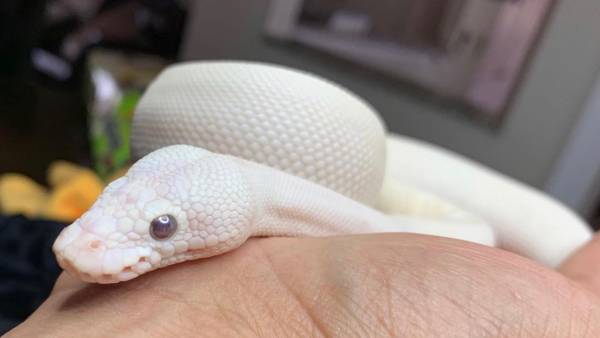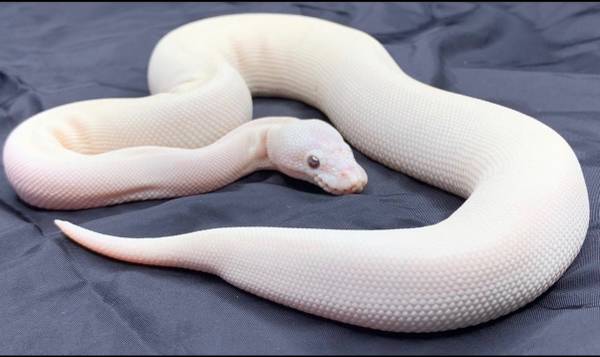 She looks healthy but I dont have a trained eye.
The owner sounded like he cared for her but just cant keep her.
Looks fine from what I can see. Also looks like it is approaching a shed cycle
Yeah I thought so but wanted to check with the pros.
Theyre selling her with a 40 gal tank for $400 and its local pick up so I can see before buying.
She looks heathy to me I would for sure sex her or have someone you trust sex her if possible.
Wont be able to sex her before buying but if it turned out to be a male I wouldnt be super upset. $400 for the entire setup and a male BEL isnt a bad price.
Very close to breeder size if a male right? Honestly my main concern is its health because itll be an amazing pet as well.
She looks healthy, but there could always be internal things that are wrong. RI's, parasites, ect. I'd take her to the vet for a once over just in case, and quarantine her like most do.
Yes for sure going to quarantine her.
If it looks healthy and is responsive I think I will have to take the gamble. Owner said he paid $700 and feeds a medium or large stunned live rat so that they dont hurt the snake. Seems like he cares about the animal.
Yes that would be a breeder sized male judging by the pictures.
That's sounds a little to big on the prey size though. Don't think I would try feeding that guy or gal a medium or large rat.
If it looks the way it does in the pictures then I am going to buy the animal. $400 isnt exactly too good to be true in my estimation but still a good deal considering the prices Ive seen here on MM.
The price of a mojave lesser BEL on morph market is ranging from about $350 to $600, so at best it's selling for around market value. Just keep in mind when you buy a snake from craigslist you really have no health or genetics guarantees and if you aren't sexing it before buying, then that's a toss up too
Yeah youre right. The snake could die tomorrow and i would be screwed.
I might just get a male super lesser now and find subadult female later
It's up to you, it might be fine, healthy and live a long life or may have health problems. You just don't know and it depends if this is a snake/$400 you're willing to take a risk on.
He's a beauty, congratulations!! I know buying from a reputable breeder is usually a little more expensive, but in my opinion is worth it. When I started with ball pythons the first time my whole collection was made up of "craigslist specials" and while they were cheaper, most of them ended up being more trouble then they were worth. I had lots of picky eaters, unidentifiable morphs, hets who might not have been hets, etc and it was just so stressful. It's one of those traps where it seems like a shortcut, but will likely cost you time and money in the long run.
These two things @chesterhf points out make it next to impossible to plan out a project. Starting with animals from a solid breeder with pairing information is in my opinion the only way to go. Unless you are just wanting a pet. But even then I would be Leary. That goes double with a bel because probably other possible gene's lurking.