Here is our Draco dude. He's still a little feisty to get out of the enclosure but settles a little once you manage to get him out.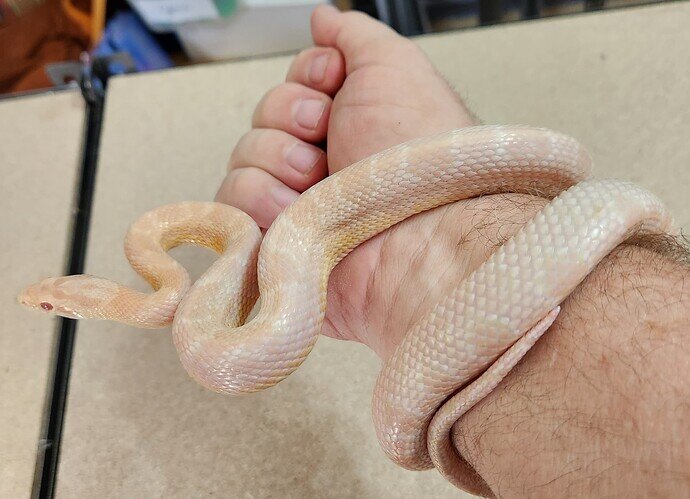 This is how he spends the next 30 to 45 minutes after you put him back into his house.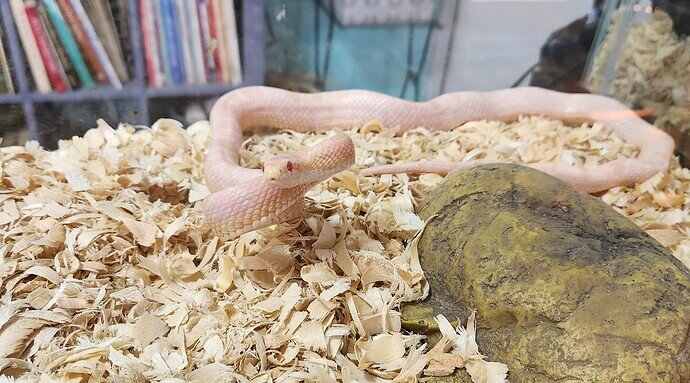 He is a 2021 snow with poss hets for diffused, strawberry, charcoal and anery. Or so I am told.