I love the little puppy dog faces that Dragon Snakes possess. Such a bundle of cuteness!
Xenodermus javanicus, the Dragon Snake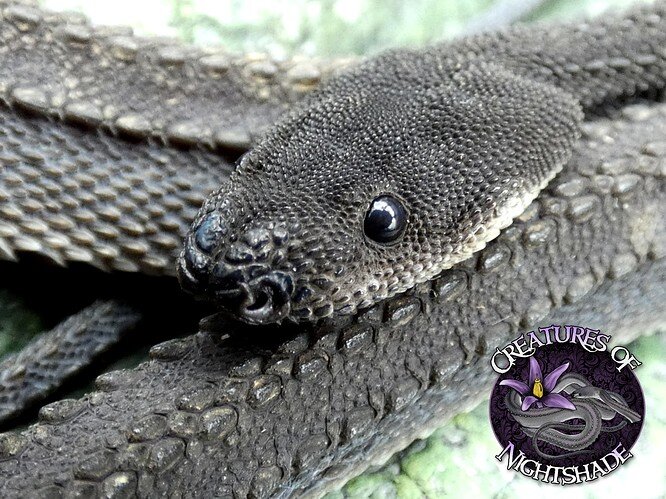 Disclaimer: I do not encourage further import or acquisition of X. javanicus due to their steadily decreasing wild populations as a result of the rising demand in the reptile hobby and careless importers. This species is very fragile and has a reputation for perishing quickly in captivity. I have been successful in keeping them for some years now and am working towards producing captive bred offspring, but it will take time to establish captive numbers. Please be patient and leave them in the wild to recover from their population loss.