Apologies in advanced for the long post!
I am wondering if anyone has experience with how well the metal-frame thin-wall type of ensures work for ball pythons, corn snakes, (or ANY snakes) and both northern & Indonesian blue tongues. I believe it will be perfectly fine for corns and northerns, but am worried about higher temp and/or humidity species. ESPECIALLY during winter months.
I need to be able to stack with heat/light mounted inside (with cages around the fixtures for the snakes) and am trying not to use spacers with heat on the top of the mesh.
Ceiling height is about 8ft, house temp is about 70°F, winter humidity is bad at around 30%, summer is 45-55% (I try to keep humidity under 50 bc I'm not a fan of mold )
I have thick PVC enclosures I really like, but they are double the cost of this style AND harder to get a hold of where I am. (Only one show a reasonable distance from me has a vendor with the thick pvcs in the sizes I need. And the show only runs twice a year)
Picture of what I'm looking to buy: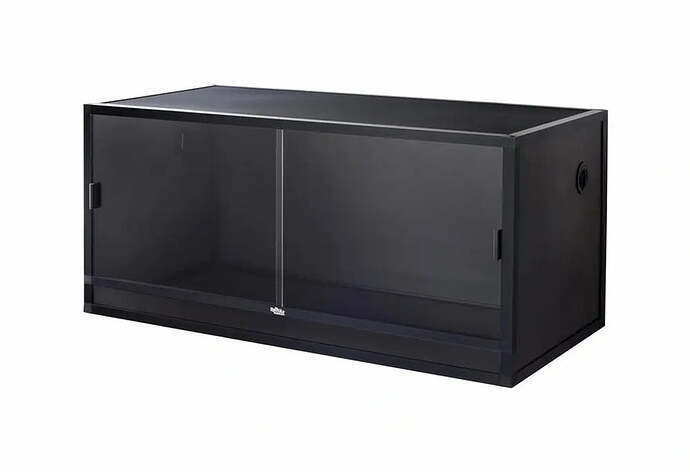 Picture of the style I currently own and love (before I filled it):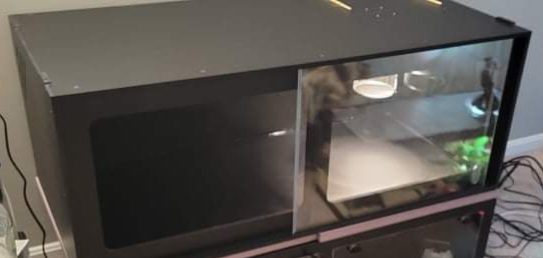 Questions:
Do they hold heat well? Or will it heat the room as much as it heats the enclosure? I assume thinner enclosure walls = bad insulation.

For higher humidity species, I assume I'll have to cover most of the mesh top. With the top covered, how does it perform? Would I need to cover the lid of there's another enclosure on top of it, with the 1" spacers, or does that act well enough to keep in humidity?

With the thick PVC ones I have, all I had to do was screw the fixtures into the top panel. It won't be that simple to mount heat inside the mesh top ones. I have a few ideas on how, but how do YOU mount fixtures inside of these and what method would be the safest in terms of fire safety?

Are the floor and walls strong enough for substrate + decor, enrichment, and lamps? I'll have to seal the bottom so water doesn't leak out when remoistening substrate.

With the doors shut, how easily can an adult colubrid simply slip through or get stuck in the door gap in the center? I plan to find a way to block that area, but acrylic doors can flex and not all sizes have glass door options. I am also waiting until my thinner snakes are adults and won't be able to go between the doors easily to avoid this problem.
For anything bigger than a 4 x 2 x 2 I will need to go through a different manufacturer/brand, but for now, are these and the smaller sizes of theirs worth it in your opinion? It's essentially the same type of enclosure as a Zen Habitats and those work great for my friend's beardies, but I worry it won't work well for snakes OR anything needing humidity.