So, another oddball situation I've noticed with one of my females.
With all my other females, after they ovulate they'll start nesting and clearing out the bedding from underneath where they'll lay their eggs.
This female has not done that, at all. I witnessed her ovulation, recorded a prelay shed, and she has been hugging the heat since then. She's also gotten a little more spicy and will give me the side eye any time I peek into her tub for too long

She's due to lay tomorrow. She looks like she's gonna pop!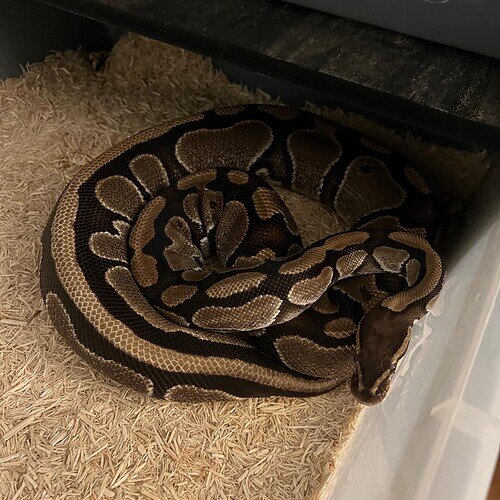 I wonder if she's just gonna lay on top of the bedding. Has anyone else had females do odd things like this, that is much different from what's considered "normal"?
I'm not worried about it too much of course, but found it rather strange and even amusing for her not to show any nesting behavior.
… Meanwhile, my last female I'm waiting on eggs from (due May 6th), Charlie here, has already cleared out a nice space for her eggs