My female Buthacus Leptochelys Nitzani ( Egyptian green scorpion ) is looking very thicc and staying near the heat and refusing food ( typical signs she may be gravid ).
This species is really neat, small fast and fiesty. As far as venom is concerned its unknown to any certainty. Some say not so potent others say yes.
This species is pretty rare in collections and CB are even more so. Im hoping she is gravid and gives me some CB babies. There doesn't seem to be much info on this species about gestation, life span etc. Some people have said this species is very difficult to have viable offspring, siting stuck in molt issues with scorplings. Since they obviously exist in the wild and i have an adult female they clearly molt. Its probably just captive environment isn't right conditions. Im really hoping babies come out of this.

i don't know the demand of this species but being rare in collections may make them valuable.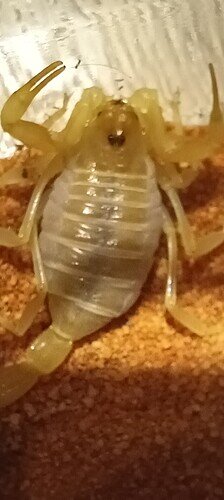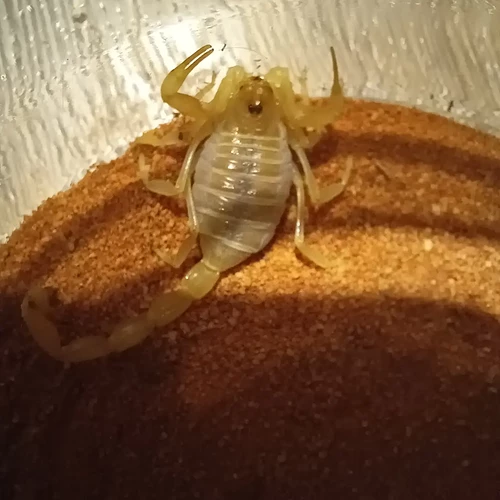 Getting 2 broods this season would be nice after the tragedy that befell my Androctonus Amoreuxi brood, sadly they were too young to be saved and i lost them all. I will hunt down a male so i can try again in the future. This is another species not often seen especially CB.