First baby ball python I've produced, beautiful little Bumblebee 100% het Albino. Couldn't be happier.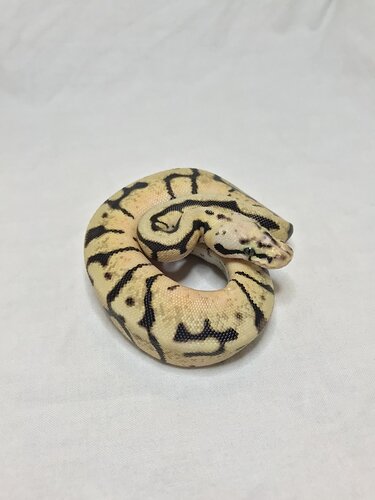 `
@dmerrio CONGRATS. Awesome little baby

That's awesome. I remember my first clutch back in 2013. It was the longest 58 days! My first baby was a female fire and it's a great feeling. Well done
What a beautiful baby ! My first pairing resulted in me keeping a bumblebee female myself.
Spiders will always have a special place in my heart. I hope you enjoy that baby for many years to come.
Congratulations @dmerrio and @kcoreptiles

That's a killer baby kcoreptiles!!!
Congrats on the babies, they look awesome!