The pairing:
Naked Noodle, a Scaleless with two hets (Caramel, Hypo) and two possible hets (Amel, Motley)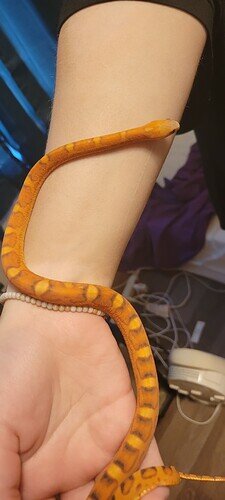 Alaska, a Salmon Snow (Anery + Amel [+ Red Factor?])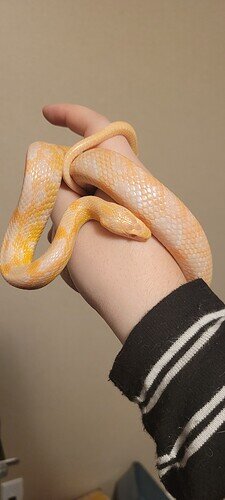 Results: 13 healthy eggs, egg 14 was abnormally large and required a vet visit for removal. (The vet said that 14 had likely been a viable egg, and wanted to do surgery. I instead chose to have the egg drained and Alaska passed it on her own a day or so later.)
The first pips: (the egg on the bottom left appears to have the yolk sac sticking out, though it made me a bit worried at first)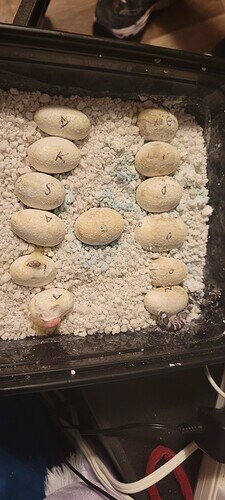 The one on the bottom right is… Anery?! I was expecting het Anery's not visuals! I guess my male may have been mislabeled when I purchased him (i did double check the ad, no sign of Anery)
I just wanted to share this here, as most of the people I know outside my household aren't exactly fond of my pets. I know theres been a few surprise babies here already… What a strange year.