Our first clutch of 2020 is out of their eggs. Pairing is banana mojave male(?female maker?) To a pastel.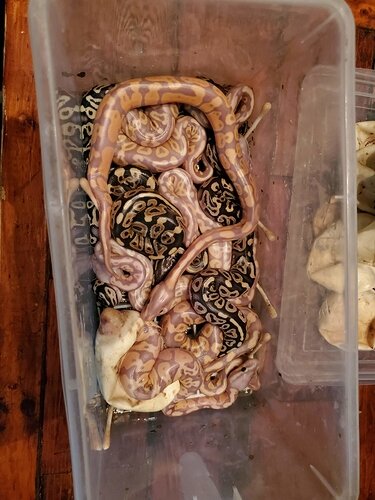 Congrats that is nice pile of babies
Congrats I'm hoping next season for my first clutch.
I hope one day that I may be able to produce some snakes of my own.