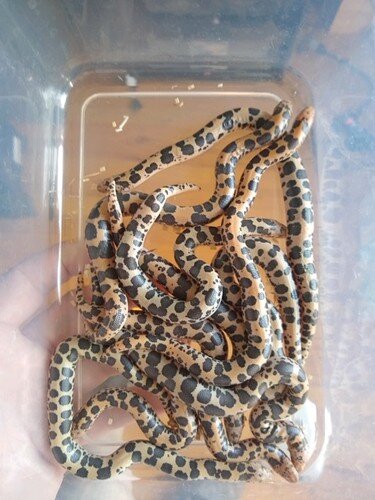 Believe it or not, this is our first litter of the season. 9 healthy babies and 1 still. We'll probably keep the lightest colored female, but that won't be determined until after they have shed and have been sexed. The parents are "Smackie," a reduced-pattern Canary Dodoma and "Flynn," a reduced-pattern Dodoma.
Here are some pictures of the parents.
These are the same parents that produced an "Extreme Reduced-Pattern Dodoma" last year. This is him.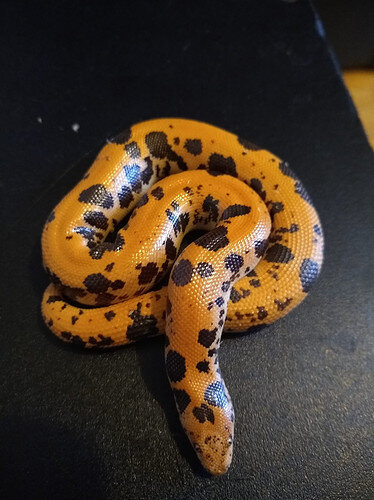 He is not a paint or any other morph, just a selectively bred pure locality animal.
We can't wait to see how this year's babies will turn out!