Well, our 2023 season has been fairly slow, but our first two clutches of 2023 have shed and I thought I'd share what has been produced thus far.
First is our Pastel Specter Spark x Bongo Butter YB clutch: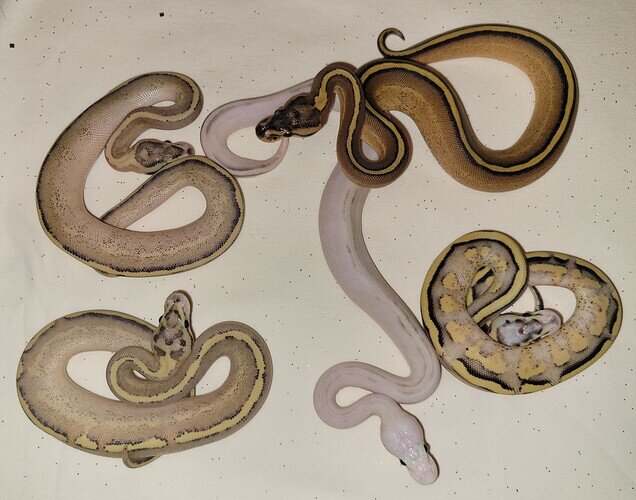 And second, our Lesser Mahogany x Mahogany Albino clutch:
If anyone wants to throw out some guesses on the combos, it would be appreciated. I know these aren't the best photos for that though.
Cheers!