Advice please.
I have had my first ever ball python clutches of eggs. Number 4 is likely to hatch when I am on holiday abroad.
I cant jig the temperatures to avoid the dates but will try.
My Plan is to move the eggs in their last week to a floating birth chamber.
That way if they hatch while I am away they will have access to fresh water.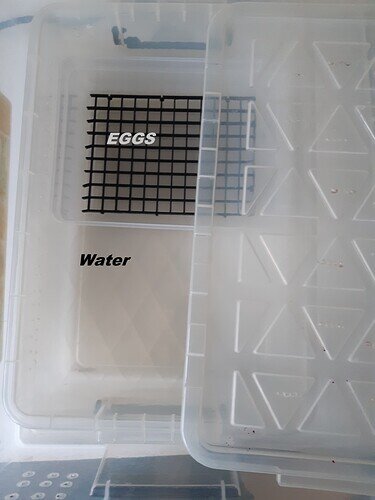 I plan to put the eggs in a dry tray with no lid and then in a bigger tub that has water in it and a lid.
Actually its wedged in so wont float to high so hatchlings can get underneath
That way the eggs have humidity and when they hatch the snakes can climb out and have access to water.
Advice, is it ok and if not other options please