This little, what I believe to be box turtle was strolling around my yard. He/she has beautiful colors.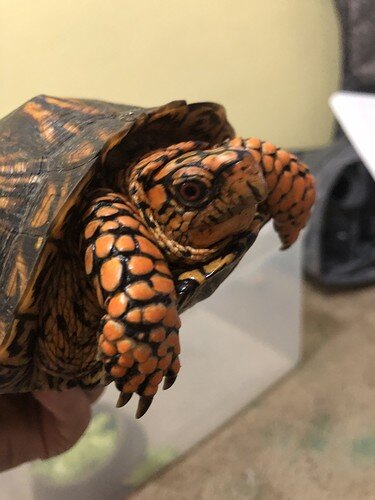 That's a very cool eastern box turtle you found! Gorgeous

Did you release the handsome fella?
Yes, I offered him food and water but he didn't seem to want it. I left it outside were I released him, just in case he wanted to come back for it later.
That's awesome! What a cute little guy.
Beautiful coloration on it!