They look fine to me. I've seen much much worse that hatched.
They look like weird mushrooms or marshmallows or something!

…they hatch marshmallow snakes.
People would be blown away


Those shells look over-calcified. I've had this happen a couple of times. Sometimes the shells will become too hard (thick and leathery) for the snakes to pip. In all honesty, I would cut this clutch on or slightly before the due date to ensure the hatchlings do not drown in the egg. I think you'll find the shells to be super thick when you do so. You can probably feel that their texture is hard and "off" right now if you touch them.
I know some folks can get touchy about cutting eggs, but in this situation there's a legitimate reason for doing so.
i had a clutch exactly like that… i found them late i think i found them about 4 days after they were laid… they just hatched out the other day and they're all beautiful babies!
Looks like some good dino eggs! Nothing wrong with them

Update now it's day 30. I have switched from substrateless to sitting on top of slightly damp perlite because they started to collapse a little bit. Saw movement in one of the eggs! And he was big! The wait is killing me!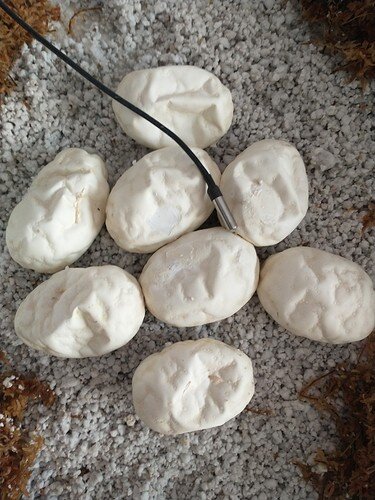 Cloud eggs. Not ugly, they're clouds!
I think that's what we should now call them from now on. 'Clouds'

Excited for you, can't wait to see their little faces!

Can we know the pairing or are you going to make us wait?

I won't make you wait xD the pairing was a mystic potion pastel to a mystic potion spider
Oh I look forward to seeing them hatch! Mystic potions are beautiful!

Eggs do start to collapse about then, nothing to worry about, although it does look scary when it happens. This year is our first year and when both clutches did that, it scared me lol it was so hard not to intervene.
As long as temp and humidity is okay, try not to mess with them as that can lead to lots problems. They look healthy.
I like them being called clouds or marshmallows

although I really want to eat marshmallows now haha

Everyone of those babies are going to be amazing

I love spider gene it mixes well with others
Fingers crossed for you

I cut the eggs and they all seem to be alive! Very exciting. I can't wait to see what genes are involved in the babies! I do think the spider gene is present in a few babies. I'll post a couple of the hatchlings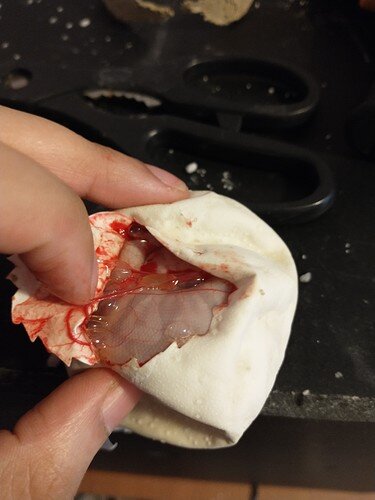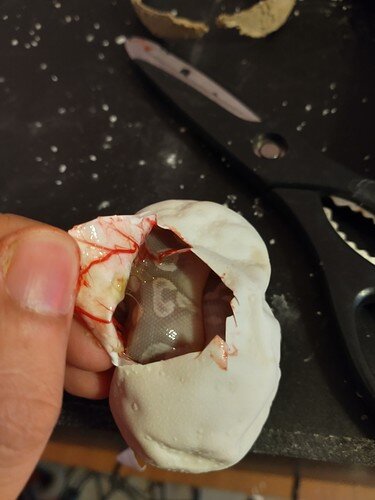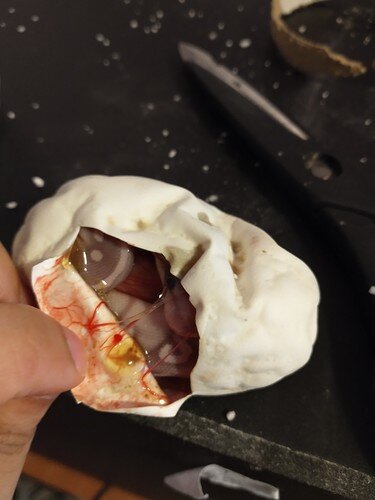 Congratulations! Fungaly is ok, you see? I am personally happy for you, and hope that you hit a all gene female

.