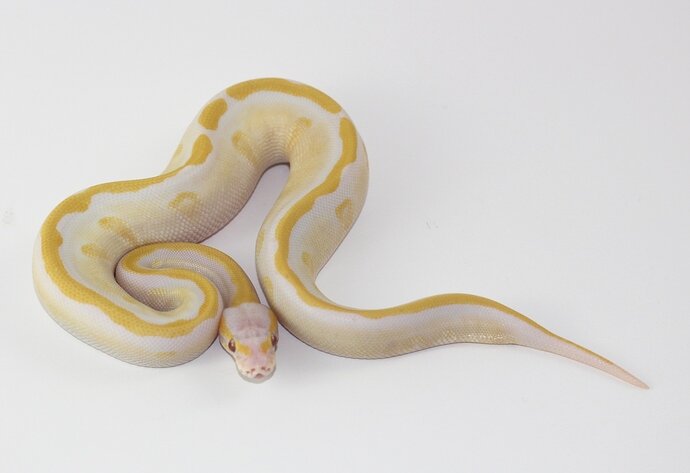 That is one awesome snake! I'm currently working to produce a ghi Mojave lavender like the one in this pic. (Not my picture)
I have a really nice mojave het lavender girl that's almost ready to go. I'm hoping to make a ghi mojave lavender too. I produced a male ghi pinstripe lavender albino so we'll see what happens next season.
My whole aim is for a Pinstripe Lavender Albino. I know it's nothing special compared to what a lot of you guys are hoping to produce and it's been done a thousand times but that's the snake I want to work with. It's still at least a year away before I even attempt it but for me Lav and pinstripe are the nicest morphs out there.