Hey everyone, I am in the process of setting up two Exo-Terra 36x18x18 cages for our two corn snakes. I would like to use the foam background inserts that came with the cages, but I want to fill in the cord gaps and hollow they come with so the snakes don't wiggle behind the insert.
I have a can of Great Stuff Pond and Stone spray foam that should do the job but I'm not 100% sure it is reptile safe. The can says fish safe and a google search found some reddit threads confirming it is safe for herps.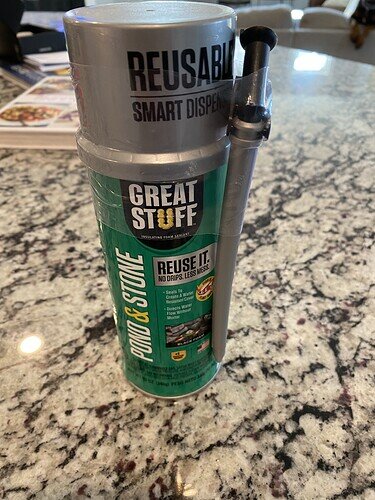 Has anyone used this in a terrarium and can confirm it is safe? Also, does anyone know if it will adhere to the foam the backgrounds are made out of?
Thanks!