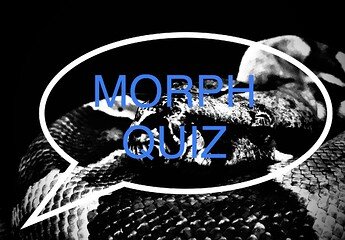 I personally think that a lot of people on here spend EXTREME amounts of time on MorphMarket , LOL that's me.
Do you think that you have boa morph knowledge? Test your know how with each round, and as the rounds continue to progress they get increasing difficult.
Quizzes start on the first and answers are made available on the 20th (please don't cheat)
If you haven't check out our other quizzes, here are the links
Guess the Morph Quiz (Ball Pythons)
Western Hognose Morph Quiz
and keep your eyes peeled for the Gecko morph quiz and other quizzes…
Let's get this going!!! Drop your numbered answers below!!!
1-10