Happy World Snake Day from our slithery family to yours!

This beautiful mama is Elune, pictured with one of her latest Whitesided Ghost Florida Kingsnake babies.

Share your slithery family!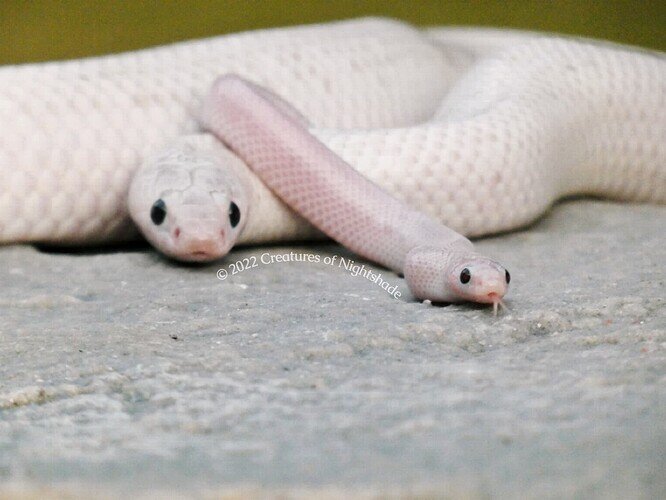 Disclaimer:
Kingsnakes are notorious for eating other snakes, including those of their own species. As such, I do not recommend keeping Kingsnakes together like this. This photo was captured quickly and with extreme caution, with two other experienced people on both sides of the frame, hands ready in the event the mama got too close to her baby. Please do not attempt.