Rr
If so how has it held up and anything to know before doing it?
I can't see why it wouldn't hold up fine, but It seems like you could tape the heat tape under the wire shelf and it would be less work and more efficient. Also decide if you want a rack with lids. The security and ease of building the rack is nice, but It can slow down management.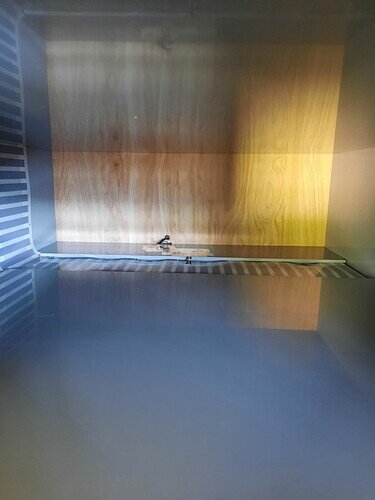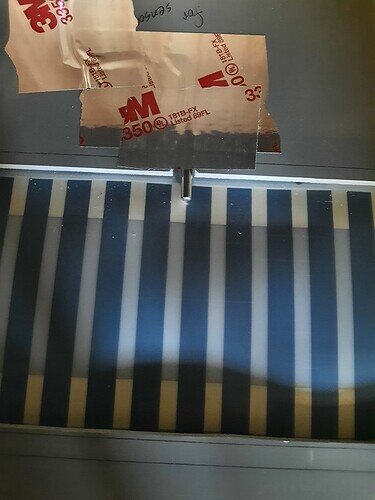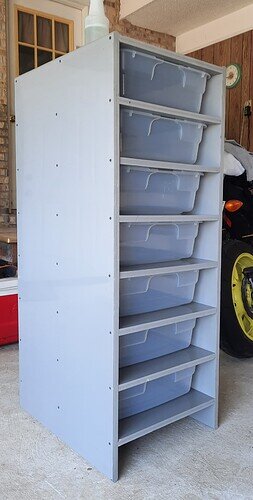 I buily my own PVC rack. Recessed 4 in heat tape. 28qt tubs. The most difficult thing was routing out the place for the heat tape. It was worth it .
Where did you buy pvc if you are in the us? I've been wanting to make one but I can't find any pvc
I found a guy on the market place on facebook that had a bunch for sale in Alabama…I went down there
and bought 4 sheets of 3/4" grey. I bought it in 2019 I think. You can order it through Home depot or Lowes, but it will cost an arm and a leg. I checked at those places before I found what I bought.
i just went to Marketplace on Facebook and I found a few people that are selling PVC boards.
black or white it is in Alabama, but not the same person I bought from.
Here's a ply wood one I just built I still have to add heat and I have to put the tub in I'm just to lazy to go to the garage and get it out side dimensions are 36x18 and it is currently Gonna be used for a 16x23 tub until I order another big one as My big fluffy Newfoundlandbroke the last one lol it looks a little wonky in the pics but I promise you it isn't actually that way lol