Have you had this problem or similar? A snake attacking itself by accident?
If so what did you do to make it let go?
I had a king snake try to eat its tail and another bite its side and try to constrict years ago but it was an accident missing food during feeding… This was with many hundreds of snakes so its rare.
Today one of mine missed the food and striked its own side and tried to constrict. She would not stop.
In the rush all I could think of was some mouth wash with alcohol in it. Lesser of too evils in my mind, the snake was harming it self more than the bit of alcohol would…
It worked, she let go immediately. She was ok and fed a few hours later.
Have you had this before? if so any better suggestions than just what I had to hand at the time?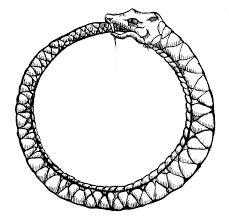 I picked the least distressing stock image. There are plenty of others.