Every now and then I see an animal and my jaw drops!!! This was very true the first time I saw photos of "Cyclone"! I had always had a keen interest in Pied yemens but had NEVER seen anything quite like this boy! As a rule I don't like pied reptiles… I spoke to the breeder and arranged to get a High pied boy sired by this amazing chameleon known as "Cyclone" Little did I realise I would end up having the ACTUAL coolest yemen I had ever seen…and also a low pied female for future breeding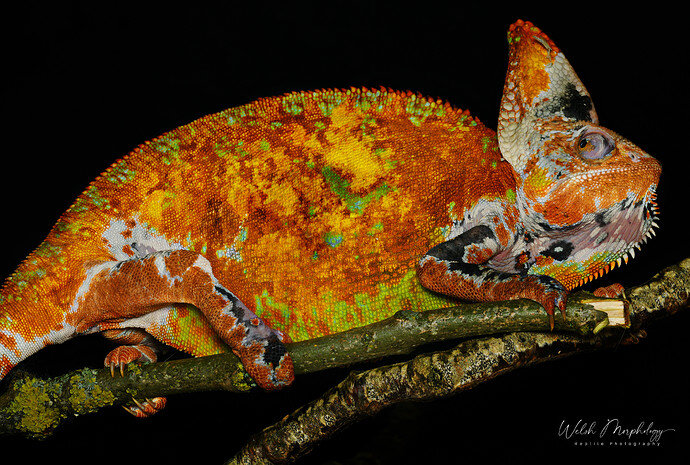 with him.
WOW JUST WOW!!! I cannot believe "Cyclone" is here and he's mine I cannot thank the breeder enough!
WOW those oranges…those blacks…OOOSH!