Stop looking so tasty and maybe he'll stop

What is this species? Looks very interesting, almost like a leopard gecko with different scales. Not only the build of the body but the head/face looks especially leopard gecko like.
To me it looks like a Knob Tail
Whoa!

made me giggle reading that lol
I definitely would like to know as well!
Hey guys he is evil…lol He is a species of wonder gecko. They growl, they run at you, they wiggle their tails and if you touch him, he drops his fish like scales and becomes a scary looking raw chicken breast fillet
a different species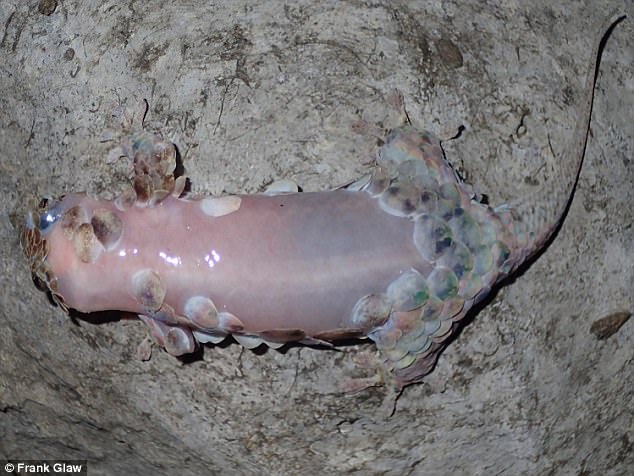 but this happens
What in the world!!!



Oh I've heard of those before! They had to tell the different species apart via xraying their skulls or smth because the scales were unreliable for obvious reasons
yes same defense mechanism
Ooh I like it. I want my hands on these things. Ok maybe in their own enclosure that I never touch ever lol.
really lots of fun. They mood a lot
Ok! I found out they are also called frog eyed geckos, which I have seen available before. I have never even heard of a wonder gecko before!
yea I dislike common names tbh. You cannot get confused with binomial names. I'm from the UK so call them different no doubt
They also rattle their tails like rattle snakes. Very cool dense little lizard that hates to be held lol I had a pair of tibetan locality years ago
They literally come off? Doesn't that leave them incredibly vulnerable? Seems like a bad defense mechanism!
With defense mechanisms in reptiles (usually losing a body part) they think more about surviving the next day and will do anything to survivie it, even if it makes life much, much harder for them later. A famous example is leopard geckos, they will drop their tails but the wound could become infected, they need to eat nearly daily since they don't have fat stores, etc. So if a predator has this gecko pinned on the ground or has its claws on it then the animal has two choices. 1) Run and struggle and end up being killed 2) dropping the scales and being able to escape, it will make life harder later but it will have survived the day.