Good evening-noon-day-night! I'm a long-time snake admirer. Did some preliminary research, and while I was initially going for a tortoise, I've decided snakes are just…it for me. I went to Show Me Snakes this past weekend just to see what I could find out and maybe buy some supplies. As there typically are at these events, quite a few sellers were holding their personal pets. I held a Red-Tail Boa, and it was game over

So I've got my notebook and my google searches, and here I am.
Currently, I have two dogs (jack Russell terrier/dachshund & corgi/pit) and a cat. My corgi/pit is pretty chill; she's getting up there in years and doesn't want anything to do with something that won't pet her and give treats, not necessarily in that order. My smaller mutt and my cat, though, are in their prime. Just because of the nature and history of JRTs and Dachshunds (small animal/pest control) and my cat (just…cats), my preliminary research has been heavily focusing on the best methods of preventing escape. A close friend in IL has been helping me with all of this and keeping my head on straight.
Anyway…hello! Pics for tax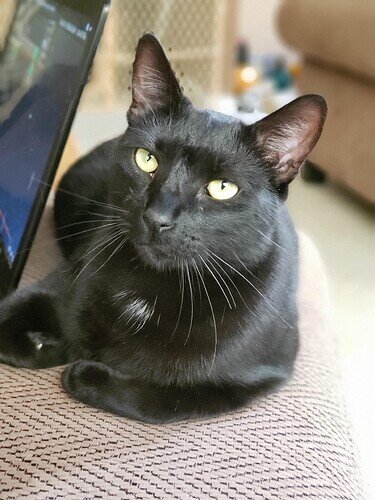 Bagheera (named after the panther in the Jungle Book)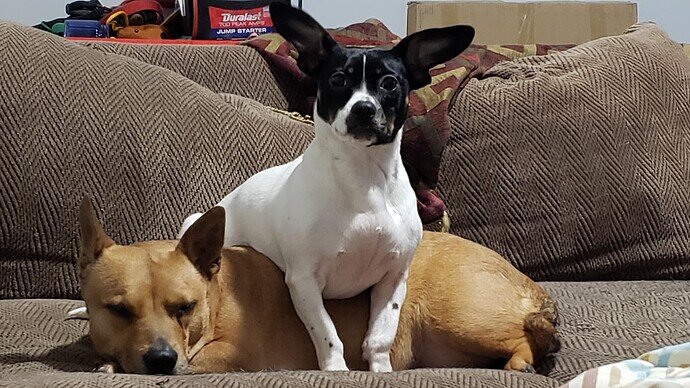 Sugar (tan) and Spice (black/white). Sally's about 23lbs (same as the cat…lol), and Sugar (despite how small she looks here) is about 40lbs. Don't mind the clutter in the background. We had just moved into our house in the photo.