Awesome photo. thought about entering it in photo competitions?
on here? Or in general?
In general I do and I try on here if I remember. I do well on the photo websites
I tend to get haters on social media. People just assume I am showing off. In reality I'm NOT competitive. I like tha.t people like my stuff, I do take them all for myself though. I use it as a form of non destructive self therapy. I practice pretty much daily, this means I struggle daily. I am heavily medicated these days so often forget to enter comps for fun
And thankyou for your kind words…see i forgets lol
Don't worry about the haters on social media, you will find none here.
My first job was as a photographer, I know a good photo when I see it. Pitty I don't have all the equipment any more. But its not the tools its how you use them, What do you use out of interest?
Eeeee! Such a cute wee fellow! There's something so special about a gecko smile! Is he a knob-tail (I think that's how it's spelled)?
I also have memory issues because of medication I have to take, so you're not alone. I know how frustrating it is!


EXACTLY.
I have a few cameras. This was Nikon D850 I think
I have other nikons to do the Astrophotos with. I got this the other night M51 Whirlpool galaxy. Looks like a snail lol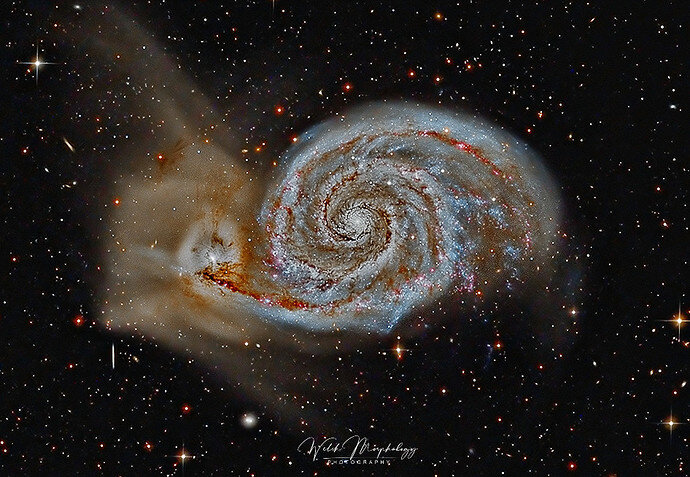 yes it is very frustrating indeed.
Yes he is a knob tail or barking gecko. They kept changing the genus to which he belongs
Ahh an astronomy fan too. I am into cosmology and astronomy , never taken pictures of such though other than the moon. was it linked to a telescope or just that camera with a mental lense?
AWESOME <3
That one was with a scope