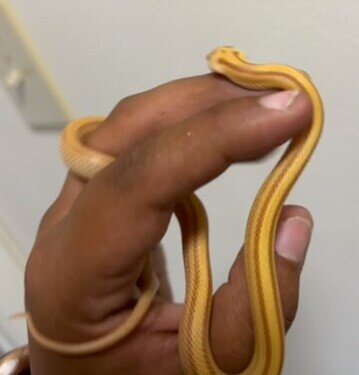 His name is Ted Bundy, he's a Butter Stripe from a reptile store in Blue Ash, OH (A List Animals)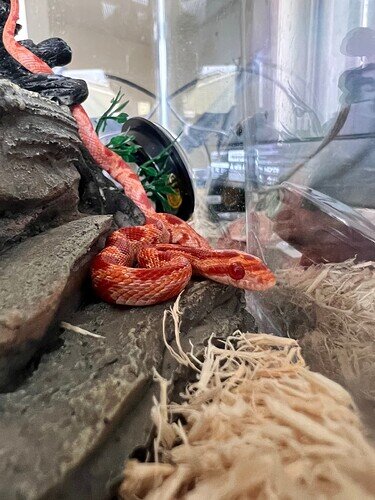 And she's Queen Mary! She's an Amel Strawberry from BHB Reptiles
I bought these two snakes to breed together (eventually) but I don't quite understand how snake genetics work. I've watched a few videos from two or three different creators on youtube and one series involving punnet squares, but I'm still pretty confused. Can someone direct me to some good literature?
Also these are my very first reptiles! I'm really excited to take care of these beautiful animals. I want to make their enclosures into live vivariums eventually.
I guess my main question would be: Do these two morphs mix?
Also, do Amels go through the "blue phase"? Ted did his first shed with me and I had no idea he was in shed! It wasn't in one nice long shed; it was broken up into two main pieces and I had to "soak" him for two 15-minute soaks to help peel off the shed at the end of his tail. It looks like Queenie might be ready to shed soon too, last time I held this spicy girl she seemed to have some raised scales/shed on her face.