Hi all,
In our community, I've found people often underestimate how long their snakes are. Last year, I was at a buddy's house who'd been keeping boids for many years. We were talking coastal carpets and he'd previously told me that he had a 5 year old male who was 5' long. He takes the snake out of its enclosure and, as carpets are wont to do, it coils around his arm. He says, "see, only 5, maybe 5 and a half feet." Of course, we measure with non-stretchy string and it's 6'10".
So my question is, how good are you at estimating how long a snake is? Female arctic albino conda hognose and female variable king below. These guys are small, but take a guess. Answers at the bottom
And please post your pics (especially of carpet pythons) and lengths so we can see how good we are at estimating.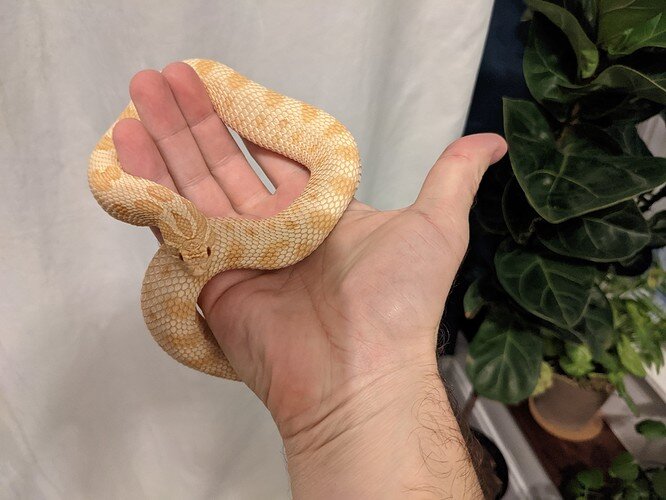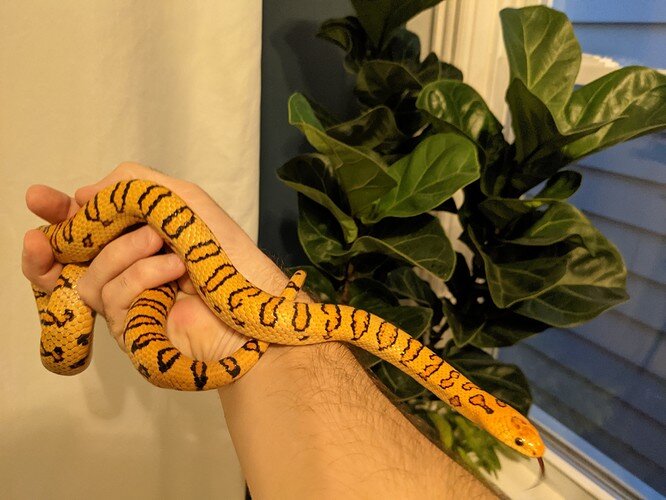 King is 36"
Hog is 20"