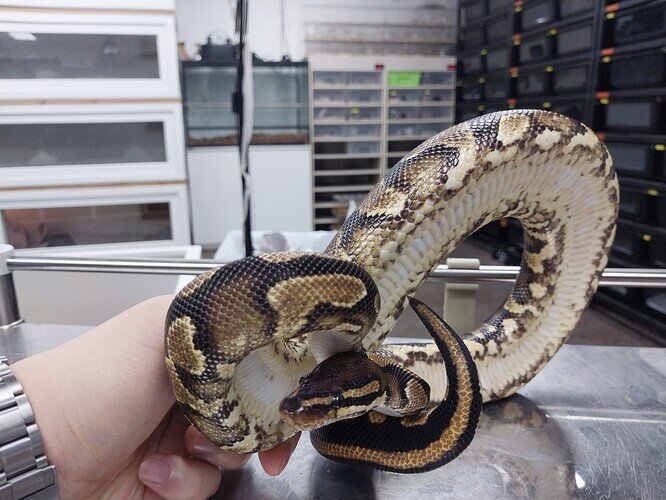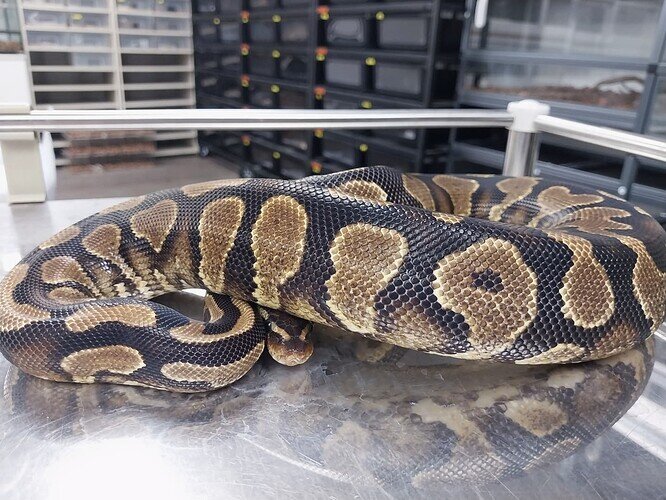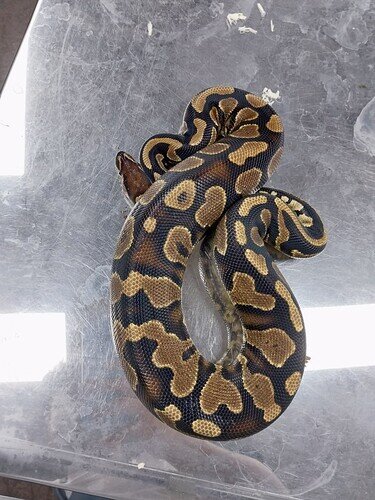 This snake born between male Banana Pewter and female Normal. But I can not identified this morph…
I'm sure it's not normal, Cinnamon, and etc… maybe it's recessive gene.
It's similar with yellow belly complex but any YB complex can not show it's looks…
Get down to business please let me know what you guessed.
Of course it would be good if it was a new morph, but I know the chances of that happening are slim…
Okay guys thanks for read this paper.
Thnk you