So, I've got a clutch that's hatching out right now, and my male also sired a clutch last year. He's a banana bumblebee spectre. Last year was paired to a cinnamon, this year paired him to a normal.
I struggle with what to look for to identify spectre in combos, and also in single gene form. Any advice on this would be great. I'll get some pics posted in a week or so when they all shed out. There are currently 5 out of the egg, and 2 still in the egg.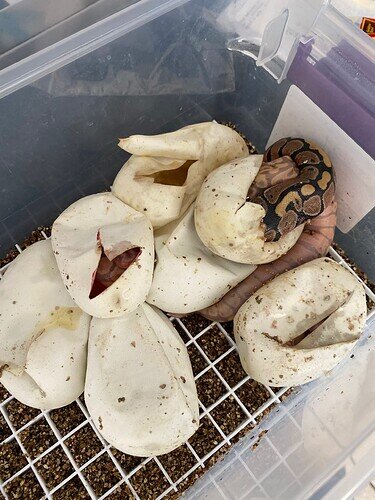 Here's a fun pic from Monday when two had come out. What I believe to be a pastel banana and a normal, but I know they need to shed first. Mainly looking for help on spectre identification.