Hello, I'm excited to be a hoggie owner! I had been researching every aspect of hognose ownership and husbandry for quite a while now and found one at a small local reptile show today. I had specific morph combinations in mind and today was my lucky day!
Meet Astro, our Albino Superconda 66% Het Axanthic!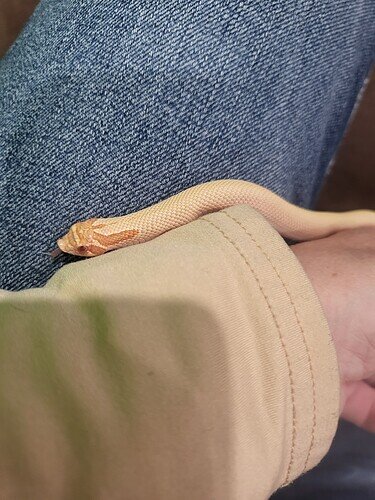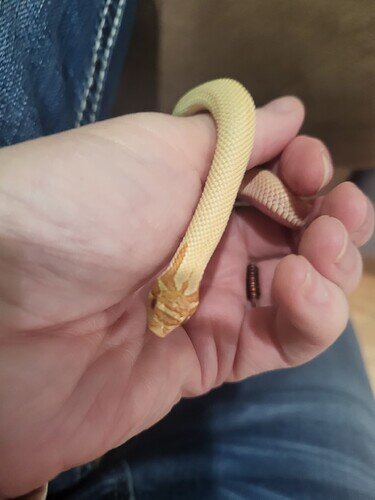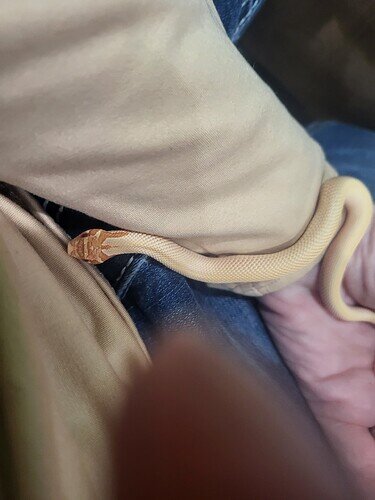 When he's finished his hands off period I'll take some more photos to share. I'm positive I'll have lots of questions along the way but I know I'm in the best place to get a ton of great answers and advice!
P.S. He is a WHOLE MOOD and I love it!