I can't even believe what I am seeing

It is so chocolate in color
Beautiful. VPI IMG combos are awesome.
That head almost looks like a dart frog








That is just an incredible amount of genes working together to make something beautiful
We want to see them all!!!
Any chance if its warm outside you could get some daylight shots?
This is the nicest boa I have ever seen!
I'll get some pictures outside once it warms up a bit, sometimes we get so mid 70 degree weather thats nice under the sunlight. . I hate winter lol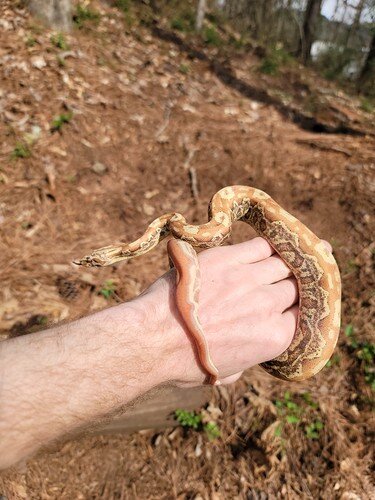 I'll get some better ones soon, he wouldn't stop trying to fly out of my hands and the sun over saturated the pics more than I'd like.
That is incredible, I love the color of that baby, @mattcookreptiles. It is truly a stunner

Wow @mattcookreptiles that boa must be something behold in person. I love the Aztec pattern too!

Very nice looking boa. Thanks for sharing.