I see that the cover animal pictures for the MM categories were updated, and first and foremost the new pictures are GORGEOUS.
Is there any way in a note or something within the category main page to list the morph/line/varient shown in the image?
For example here is what I see when I open MM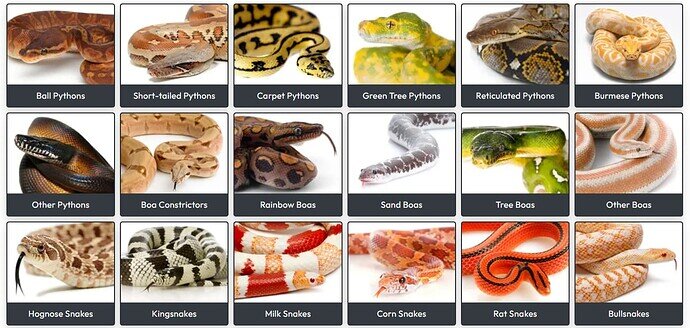 And I see that rat snake and I go WOAH WHAT IS THAT!! And I search through every subcategory in rat snakes to find something similar and can't because it maybe isn't available, or is very rare, or has a morph name I don't know what to look for.
Same with like the boa constricter (I assume hypo?). I'm drawn to the category by the image shown, and I think it would be beneficial to list somewhere what the morph/type of the cover image animal is, if feasible