Here is my current routine for feeding my new BPs. I am new to BPs as well.
To start I use thawed mice. Defrost in hot water. When they are defrosted I put my BPs into seperate feeding boxes. I use seperate boxes so all they smell is themselves and mice every time they are in the box. Perforated to allow light in to assist me making the mouse "move".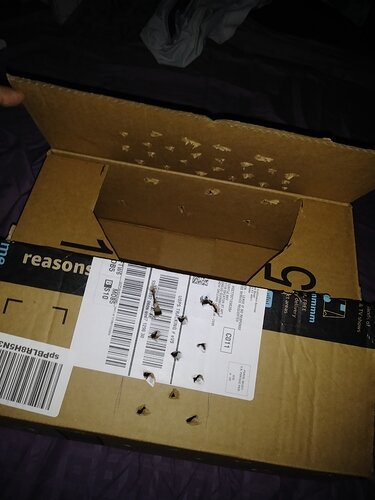 While the snake waits in the feeding box I put a little weight on top and go dry off the mouse and then blowdry it so mouse isnt wet, also to warm it up and increase its odor. Then I clip the end of the tail with a clothes pin. Hang the mouse in the box through a small notch for the tail.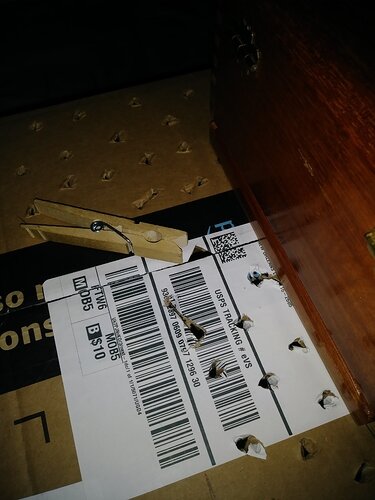 Sometimes I get instant strikes. If not I use the clothes pin to wiggle the mouse. Tonight I got an instant strike from Chief Jay Strongboa and my albino Fa-BOA-lus Moolah struck on the 3rd wiggle. I just got her shipped to me tues so Im crazy happy she ate. After they hit I leave em alone for an hour. I want them calmed down and meal settled before I nove them back to rheir enclosures. Plus it gives me time to work in their tanks. CJ has eaten 3 of 4 mice and Moolah is 1 for 1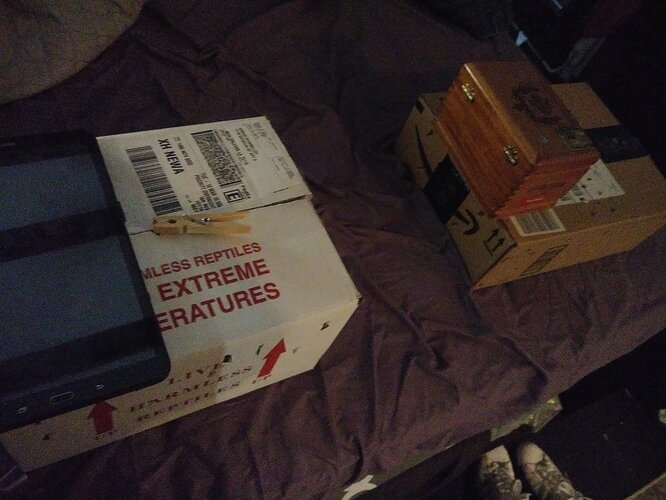 Once they burn thru this last box of easy to eat small mice Im going to offer mediums. Im keeping a binder on each snake. Meal dates and sizes, molting, and once I get scales I will track weight.
Thoughts? Things I might consider as they grow? Am I overlooking anything?