Bamboo, pinstripe, pos enchi, 66% het hypo. Very happy with how friendly he is, very inquisitive and explores when handled instead of balling up :).
This isnt a listing, i just got this guy for me haha, just want to clarify, as rereading my post, it looks very "sales pitchy"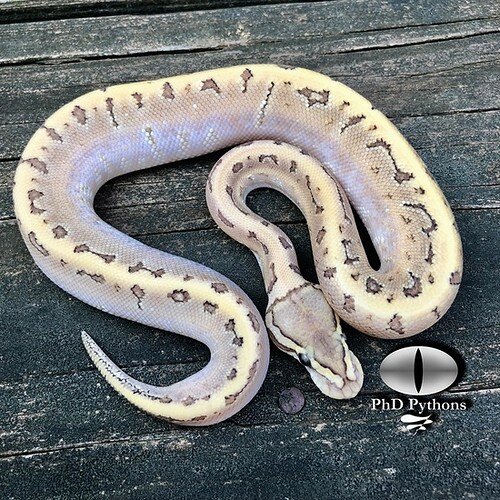 Image used with breeder permission. Was going to use my own photos but this forum blocks them because they are "too big". The s21 ultras camera is great and everything, but the amount of work i need to do to reduce the size and quality of my images for upload stinks haha, will add my own pics once i get them reduced.