My female normal seems to have lost size without laying eggs. Today is 39 days post shed. She had gained a lot of size, she was as big around as a man's arm and off feed for 3 weeks. Is this normal? Might she still lay? If so would they be slugs? Is it possible for them to have not been fertilized to cause this (the male is suspicious to me as he just isn't flourishing like the others)? Is there anything I can do to prevent it in the future? If she did reabsorb them how long of a break does she need before I try again with a different male?
I'm very bummed out as it was going to be my first ever clutch, but I'm willing to give her a second chance. I really just want to know what went wrong so I don't do that again, my animals are pets before a hobby so their welfare comes first.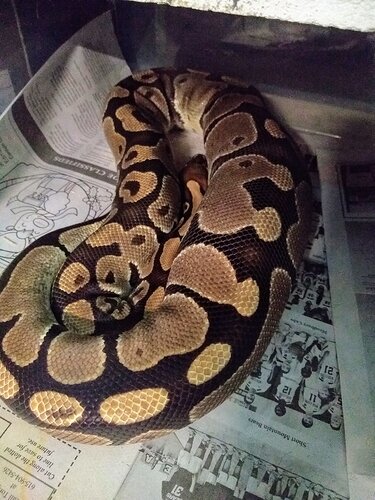 This is her a week ago, as big around as a man's arm.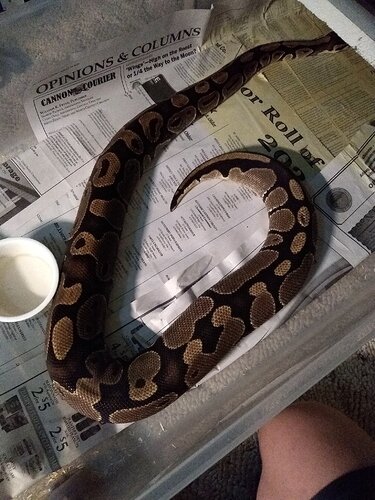 Her this morning almost back to her normal size (she peed but I cleaned it after pics)