I was at my mommas house and i saw these aquariums my brother has for his betas. I thought maybe i could re-purpose them for adolescent scorpions.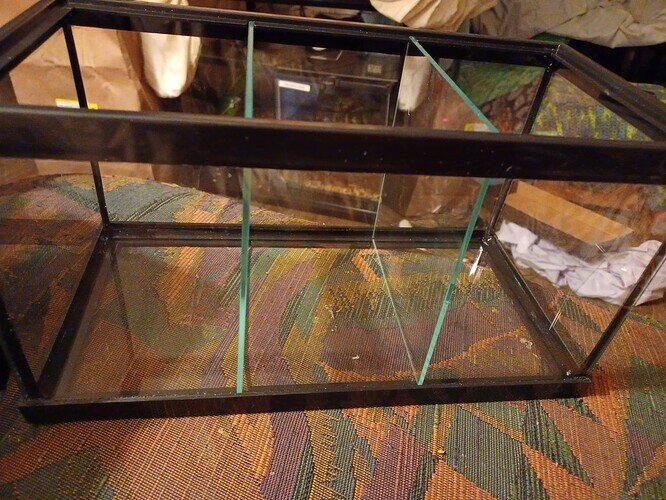 I purchased 2 as a trial but i definitely need to do some modification. 1. Need to make a screen top instead of the glass top it came with to help humidity not building up and for air. 2. I will need to use my aquarium sealer on the panels to make sure there is no way the other scorpions can somehow move it ( doubt they could but ive seen my animals do unexpected things. 3. I want to paint the bottom portion like a good 1/3 to half so that the scorpion don't get stressed by possibly seeing the neighbors.
What is a good non toxic paint i can use that wont easily scratch off of glass? Scorpions have 2 little claws at the ends of their legs that help them grip things.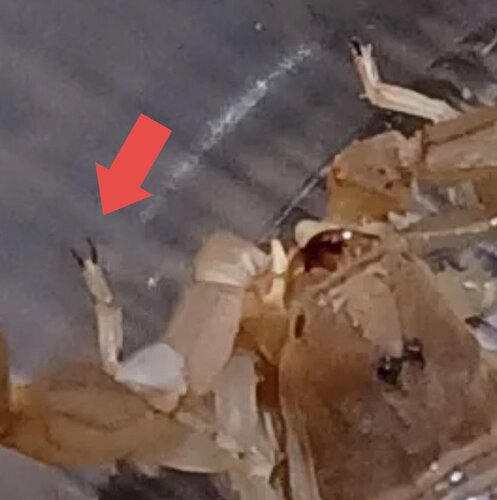 I dont want for them to somehow possibly scratch it off and possibly get to where it may harm.
If anyone has any idea that is pet safe regarding a paint solution id greatly appreciate it.
I currently keep my babies in small 2.5x2.5 snaptop containers and then my 3i/4i in 12oz 4.5 rounds which i lay out on one of my shelves and place my Vivosun heat pad ( because it has no sticky) on top at about 86° this mat is like 20" so my adolescent scorpions take up a lot more space than id like. With this i could house more scorpions in the same space and use 1 heat pad to heat all 3 parts. I think these will give them a bit more space to walk about if they wish. I do have 2 of my 4i scorpions in a 12x12 but thats a lot of room for them.
Thanks again for any advise