Is this girl just a normal? Her black just seems super dark and has the yellow banding towards the bottom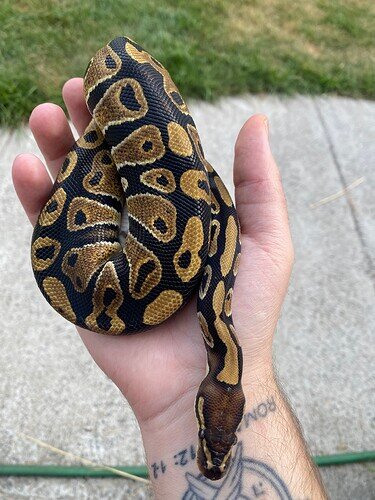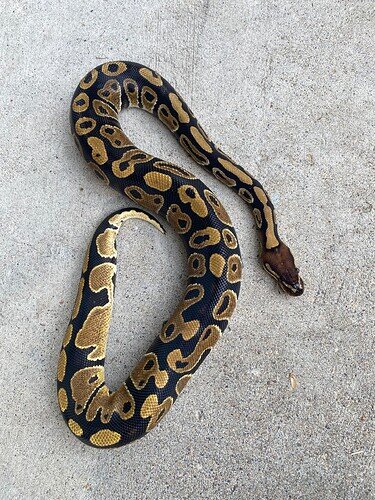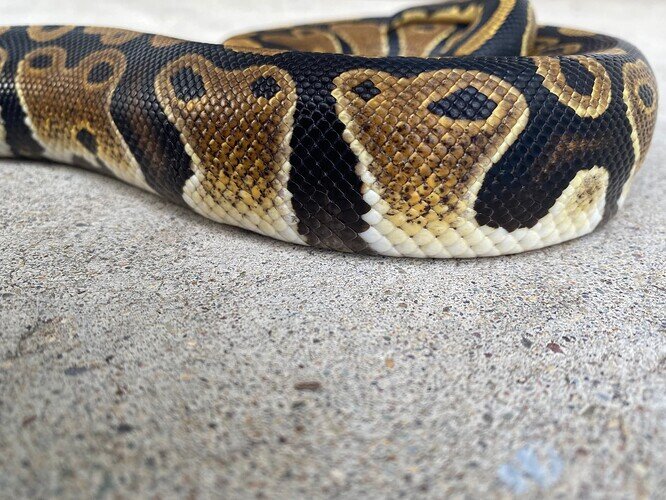 I would say it's a normal. You have to keep in mind that the wild type/normals have a huge range of variations with how they express colors and patterns.
Looks normal to me

What a beauty! A very striking pattern, definitely.
Definitely a normal

She's not "just" a normal. She a beautiful normal ball python. Very nice pattern.
Great normal - would be a good one to breed some crazy combos through over the years!
Im going to make a bet that if you contact the breeder of that animal youll find out its parents/grandparents were pied/hets…
When she gets breeding age I'm pairing her with my Enchi Banana yellow belly super OD
Should get some amazing offspring
Contacted them to see her parents genetics! Now we wait haha
The father was a lesser Pastel HET clown and the mother was a normal