Hi, my baby ball pythons are hatched out few weeks ago and just found a strange coloration in two of them. They are the baby from black pastel pied x black pastel albino union.
here's the pics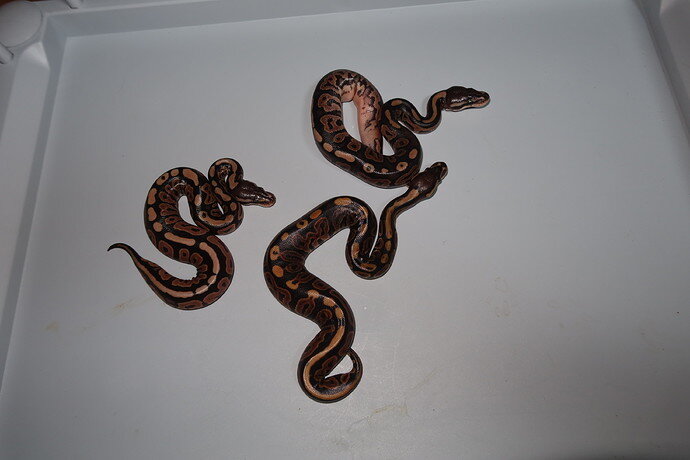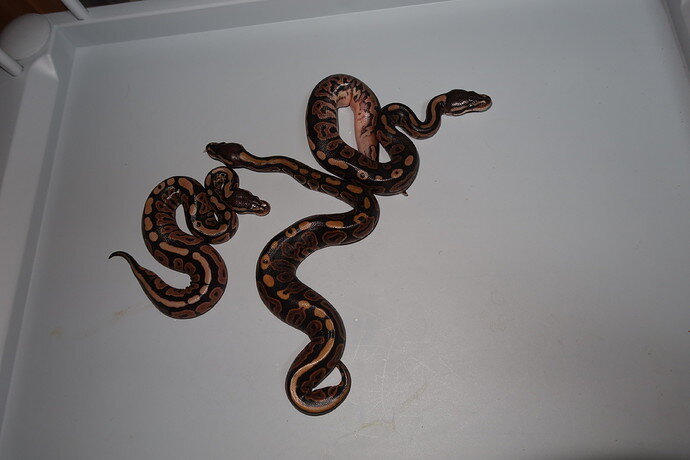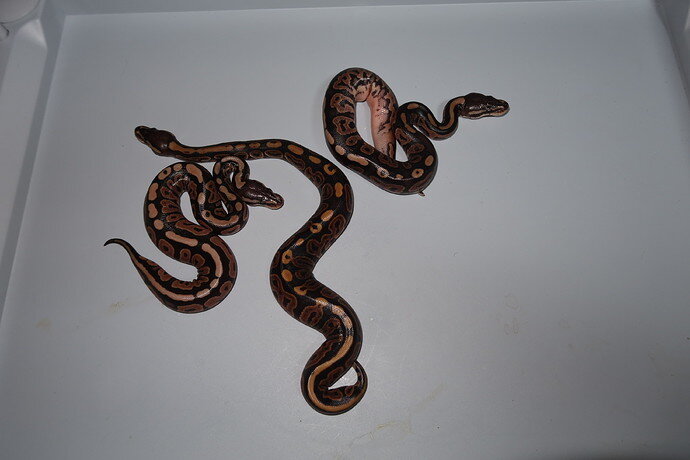 So which means the babys are black pastel het pied het albino(double het)
as u guys can see, middle one is definitely the black pastel double het albino pied. but two others have more light coloration compare to the middle one.
left and right has the same coloration and it's more lighter then the picture.
Is this the typical signiture of het albino? or would their parents have a some kind of hidden recessive gene?
wait for ur help.