So, I went to pair my two western hognoses… and the female decided to let it all loose in the front of the tub. I did my best to get it cleaned up while not disturbing them too much.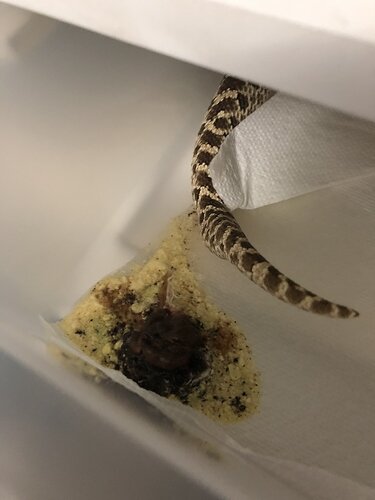 Being used to ball pythons, I know next to nothing about what a "normal" stool should look like for a hognose. Google hasn't been much help… so I'm coming here for possible answers.
My male had a similar poop where the urates were little small speckles (he spread it all over his tub and himself… was fun cleaning him off

) but I just want to be sure it's not something I need to worry about!