So we have a ball python named Tusk. She is a female super yellow belly. She is as white as a white wedding save for a very faint lavender head stamp. Not a lick color on her under regular lights, close to full growth and getting whiter. Beautiful snake. When we got her I did inquire what her parents were, and the guy had just shrugged and said she was a double yellow belly. So when she was younger we try to blacklight and nothing came up pattern wise. We tried to blacklight today and all we could find was a dorsal stripe going from the nape of her neck all the way down to the base of her tail. Very dark very solid, no other signs of patterning anywhere else on her. We then compared to our banana pie to verify that we weren't just missing pattern and we were able to easily define where his patterns continued on his white. So I'm not going crazy.
Anyone got any ideas on what she could be other than ivory? We are planning to breed her in the future. So we were kind of hoping for a rough estimate of what to get instead of a mystery grab bag.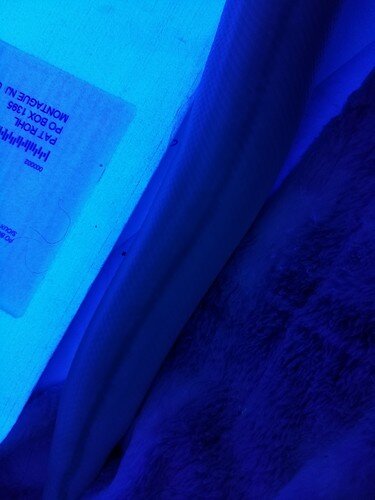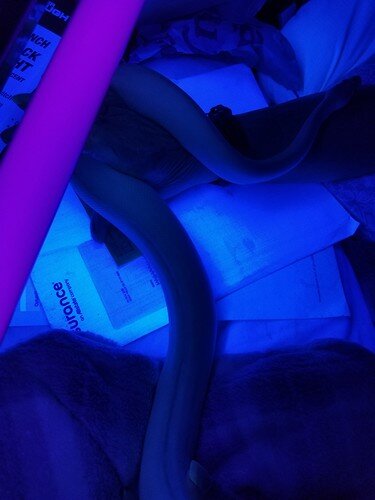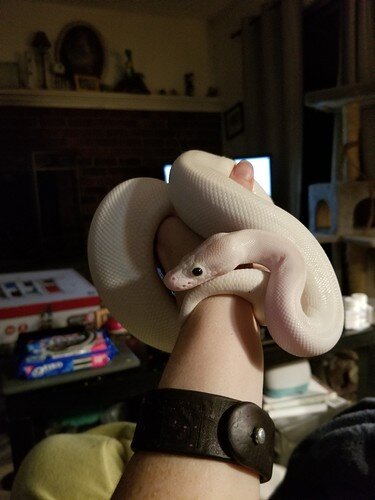 Not that we're opposed to a mystery grab bag clutch but, she's definitely hiding something. Included our pictures of her all white and under a black light sorry I'm not great with photography.