Ok this is the cutest picture ever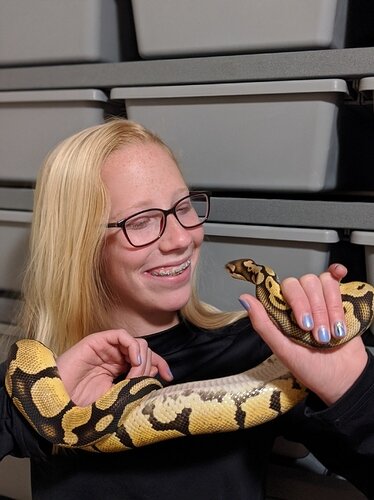 Hi I'm Hansen. My first snake, Mochi, was a firefly and she was so beautiful that I knew one day I would make my own morphs!
Have the nieces for a couple of weeks as my sister had to have an emergency surgery so of course they want to play with the snakes… the youngest, Arianna is getting more into them as she gets older

The older one, Katelynn has always been fascinated with them so she got to hold my big female Sonoran gopher snake Calamity. Calamity weighed in at a whopping 1100 grams today. She's just shy of 5.5 ft and THICK. Lol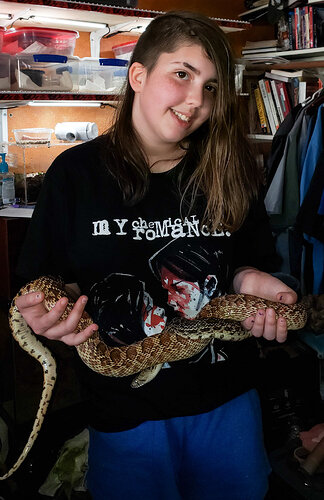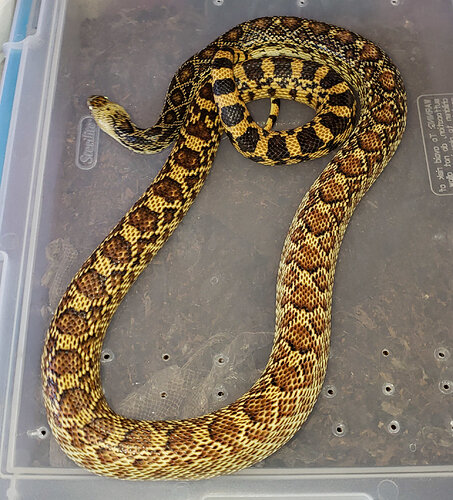 Glad to see that the future generation of reptile keepers!