She's a 75% "Super Dwarf" platinum retic, and I'm excited as heck about it!
The pairing was F1 Kayuadi to 50% Jampea Platinum Sunfire.
It's too dang hot to ship her just yet, but here she is!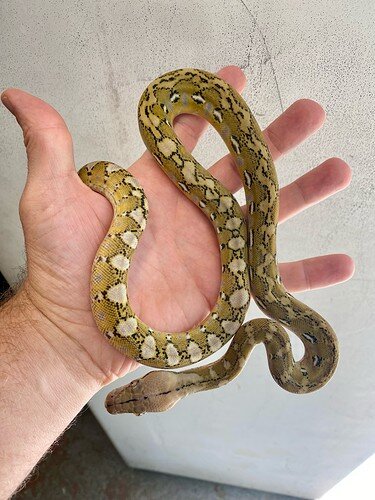 We're going to get a pair of 100% Kayuadis next year, assuming everything works out.