I actually saw Lady Death giving birth through the crack in the log where she decided to give birth. It was neat to watch that process of life. I wish i could have recorded it.
I suspected that she was gravid but wasn't 100% she must have come to me gravid, so now i suspect it was possibly wild caught and not capative born as I believe i was informed.
Well a few things positive here. I will have Leiurus Quinquestriatus babies to keep or sell. I finally have something that can eat my roach nymphs, i thought id be having to get more tubs to house them. I might ask my niece if she wants a baby, she is just like me we both love the "creepy crawlies"
I really hope she doesn't eat her babies like my Androctonus Amoreuxi did. Im just hoping i can save a few from dying.
Gravid Lady Death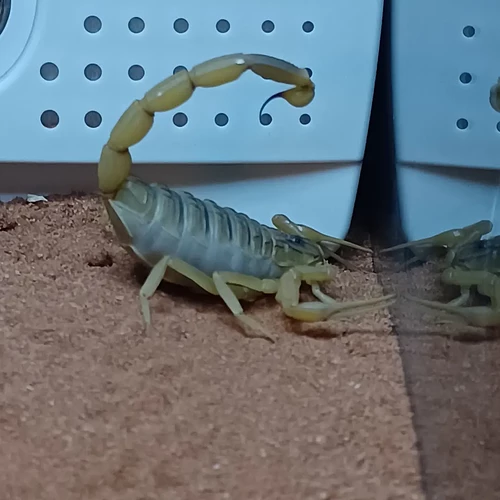 Lady Death in her log with babies