This is now the best snake in my collection. Dream Weaver Reptiles really went beyond quality with this guy.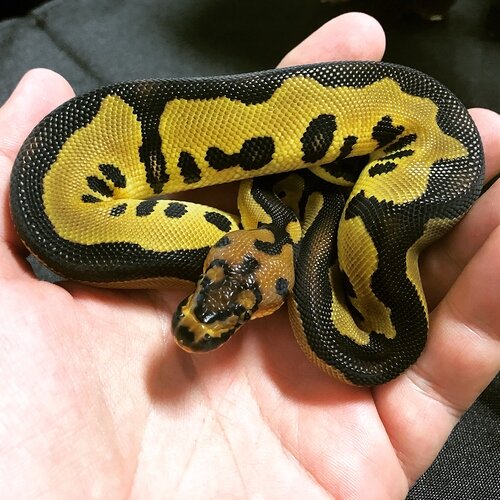 That's a beautiful combo!
So jealous. Leopard is one of those genes that makes everything better, in my opinion. Thanks for sharing!
I love leopard, I'm hoping to go for some Leo black head stuff next year.
Very nice combo quality to
Super nice! I'm becoming a big fan of leopard, seems to work well with most everything. Awesome animal!
I have a butter het clown and two normal het clown girls for him. I'll also use him to make hets with some of my other females once I prove out the het clown girls.
Great combo! I happen to be a huge fan of the blade gene, and think it's extremely underrated. Glad to see this incredible animal. Maybe it will put love in the heart of breeders for blade.


It definitely put love in the heart of this buyer (me)

it's pattern is HD.
The only problem with blade is that it's really subtle outside of clown combos. With the snake pictured I will introduce blade into my projects but it won't be a huge priority unless something crazy is discovered with it.
Very crisp and clean snake! I like it.
The super form does a bit more in terms of banding. I find that I use blade the way others use yellowbelly or enchi. It's my enhancer gene. I've been working it into a lot of my projects actually. I'll have to post a pic of the spotnose blades het clowns I hatched this season. Blade plays very nice with spotnose.