Rainbow - Suntiger mainland female.
Aurora- Platinum Titanium Mainland female.
In October you should bring Tang over to play with Rainbow. LOL.
Haha yes still to young
one day hopefully haha
Love the colors! They are so rich!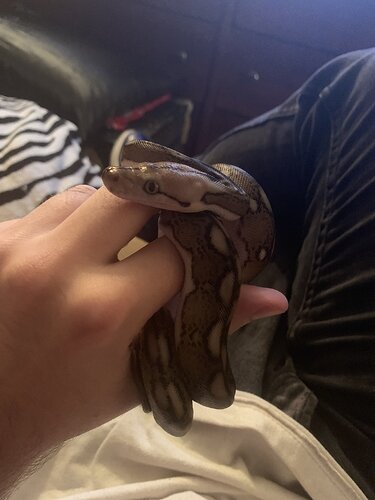 He's grown quite a bit since this was taken! Motley Tiger Poss Het Snow 25%Kalatoa 25% Jampea 6.25% Selayer from Reachout Reptiles! Garrett is the king!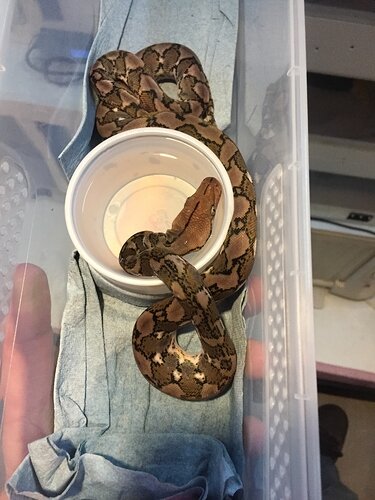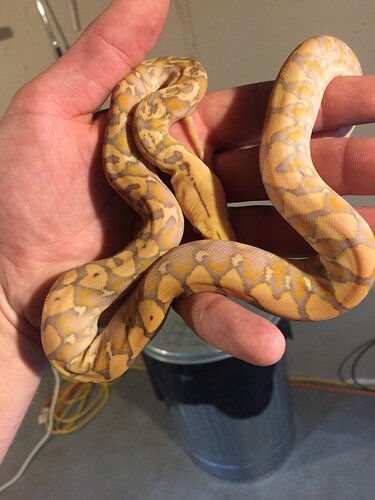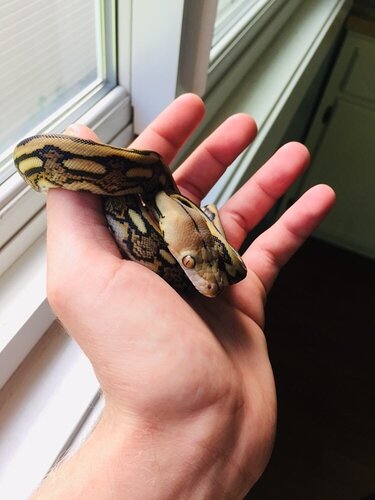 Female 37.5% Kalatoa Tiger 100% het Pied
Male 50% SD/D Purple het Anery
Female 50% SD/D Anery het Purple
Not in that order as photo appears.
That is one gorgeous Sunfire Platinum! Really nice contrast!
Thanks! He is clean and has a really good personality.
He is very clean, that's what was appealing to me. And I've found many Platinums to have good personalities, good to see yours does too.